Welcome
This is;
HIGH TOUCH MASSAGE
932 South Spruce St., Apt. 4, Casper, Wyoming 82601
cell phone (307) 267-9681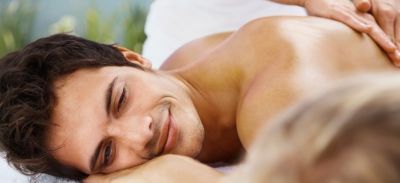 PLEASE NOTE: I have recently retired and am no longer seeking new clients. I will continue to see existing clients on a limited basis.
MY WEB PAGE WILL REMAIN ACTIVE FOR REFERENCE AND GENERAL INFORMATION PURPOSES.
THANKS TO ALL FOR A REWARDING CAREER OF OVER 30 YEARS.
Michael L. Siek, massage practitioner.
Welcome to my Website! If you're looking for a professional massage therapist in Casper, Wyoming, you've come to the right place.
I am trained in a variety of modalities, and you can click on the "SERVICES AND RATES" page to learn more about the various techniques and routines I use in my practice.
Also, if you'd like to set up an appointment with me, click on the "MAKE AN APPOINTMENT" for instructions and more information . Or, better yet, call me on the phone between 2-8 pm ( around 1pm or 6 pm is best ), Monday thru Friday and you can talk to me in person. I will shcedule your appointment, and also answer any questions you might have.
I think after carefully exploring my website most of your questions about massage at High Touch Massage should be answered.
Thanks for visiting, and have a stress free day.